Clinique is starting off this month with a bang, announcing its first-ever U.S. standalone store, just in time for New York Fashion Week. The store, located at 132 Prince Street in NYC's Soho neighborhood, is a virtual reality-infused, pop-up experience centered around the customizable Clinique iD moisturizer that launched in December 2018. Pop-up visitors will be able to receive a skin-care "diagnosis" and choose and sample their own customized blended moisturizer based on skin type and major skin concerns, which is available in 15 customizable blends and comes with a personalized label.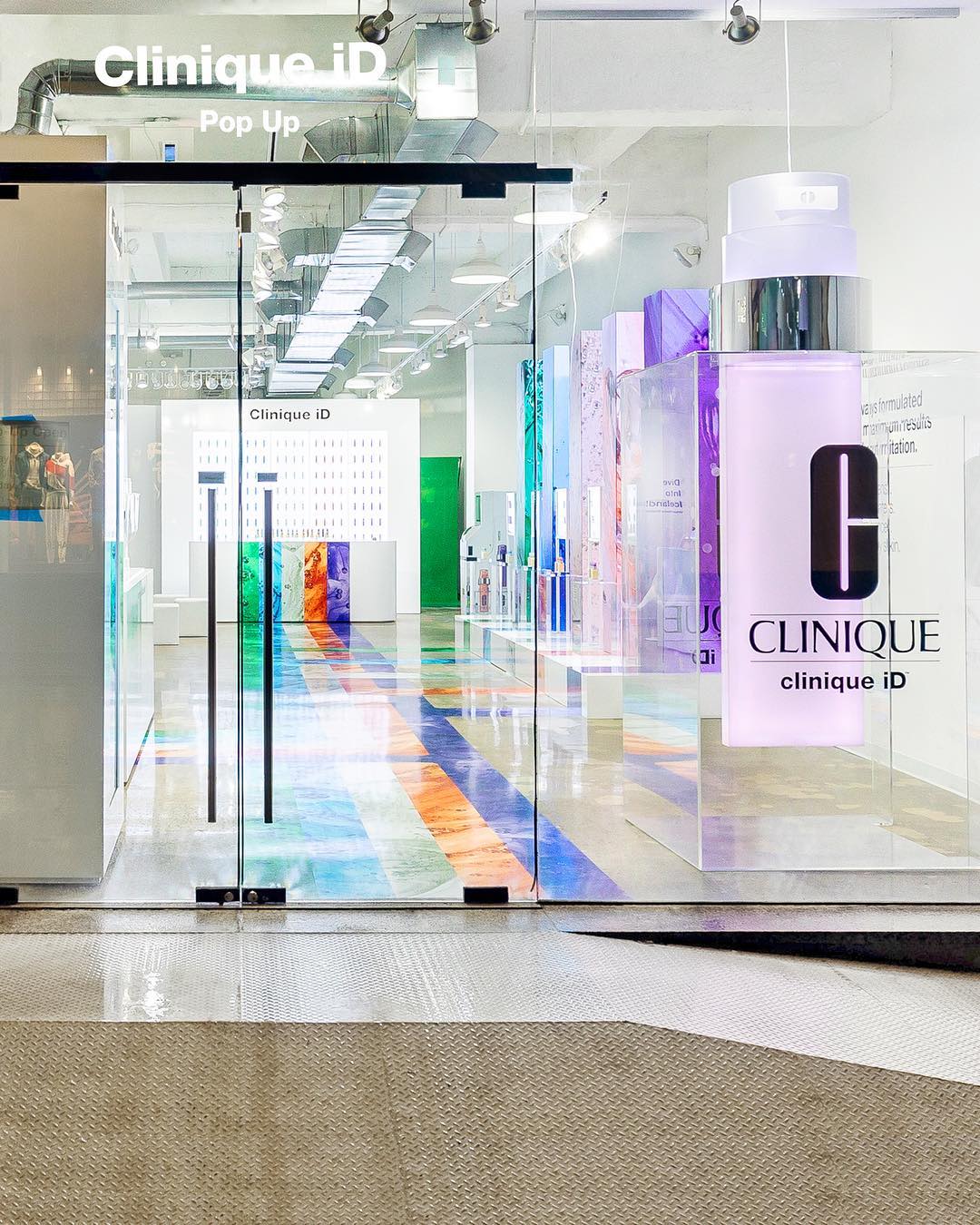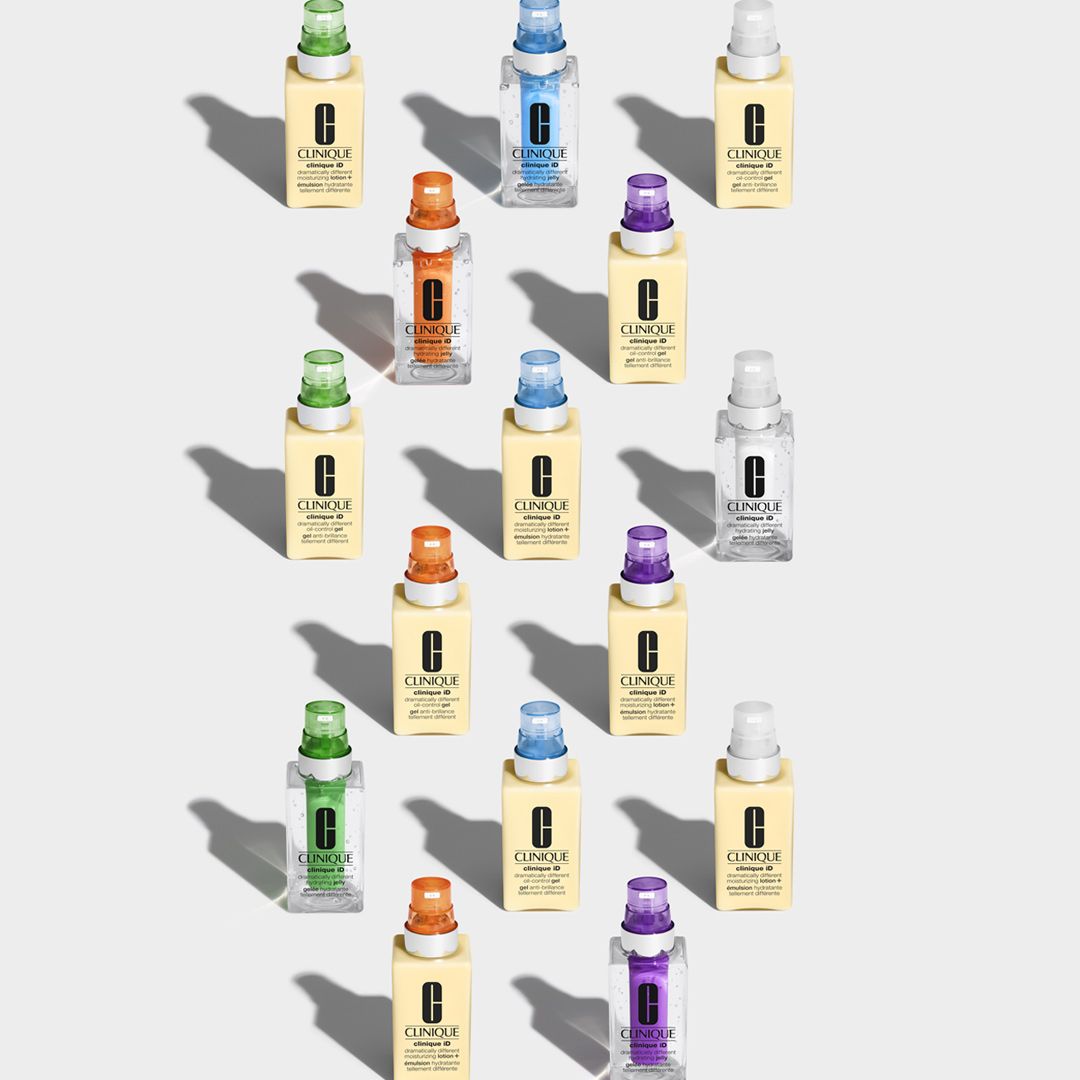 When you first enter the Clinique pop-up shop, your journey begins with a virtual consultation that snaps a photo of your skin to reveal underlying skin concerns. Based the assessment, you are matched to your personalized moisturizer. Each of the five skin concerns has an individual path (marked on the floor) that leads you to your perfect blend of moisturizer, but the journey and customization doesn't stop there. After you sample your blend, you have the opportunity to grab a bottle to take home with fun sticker add-ons and custom labeling.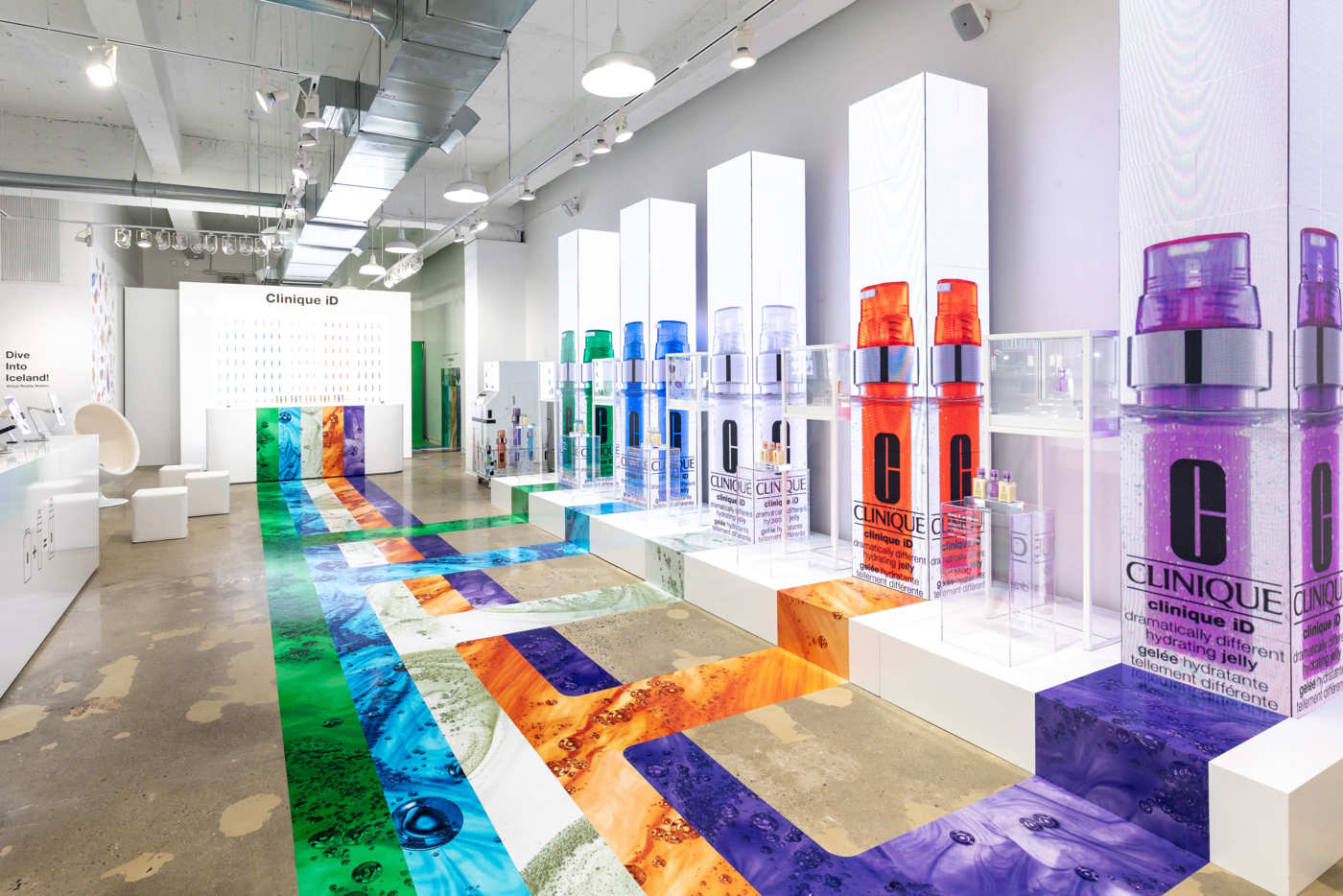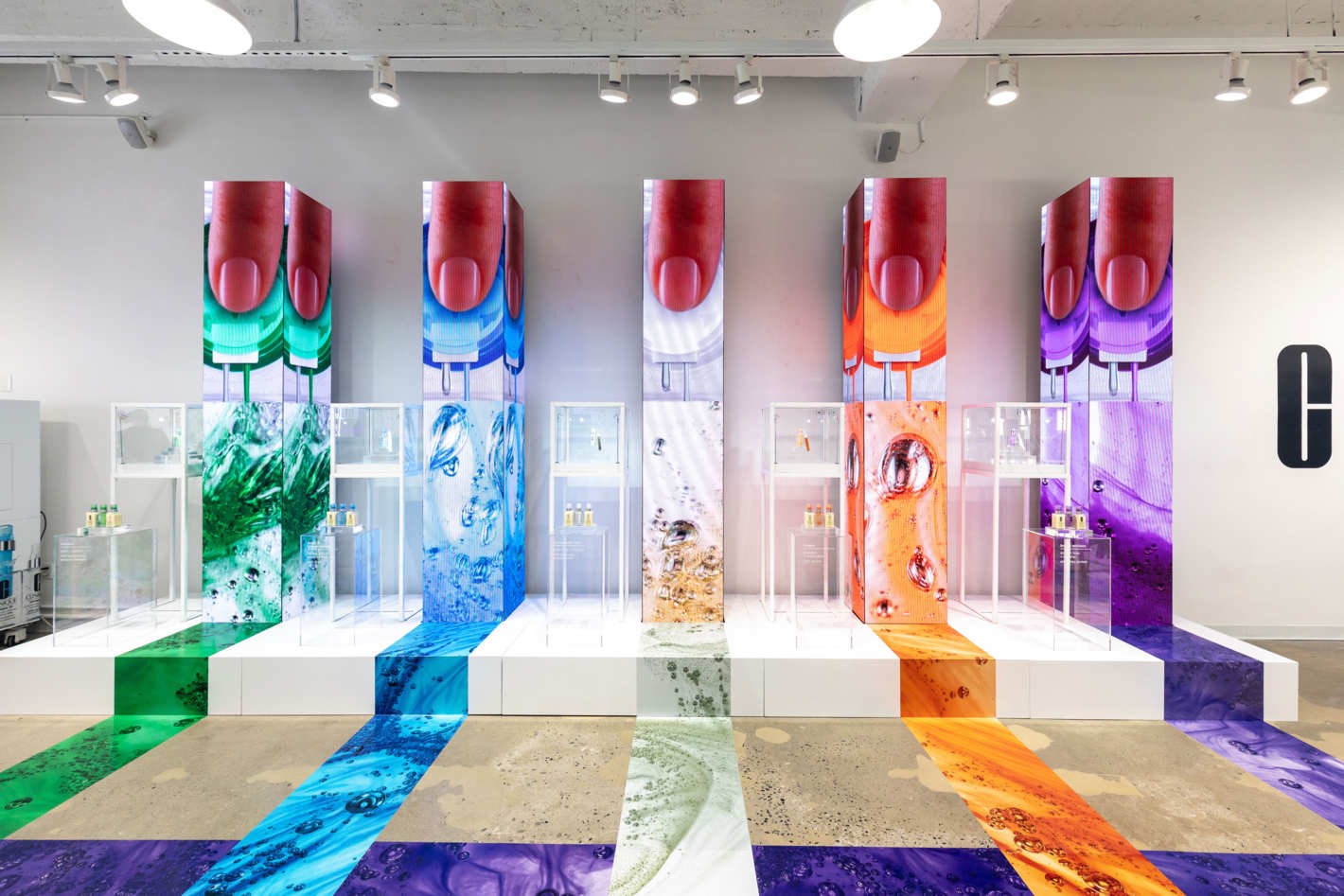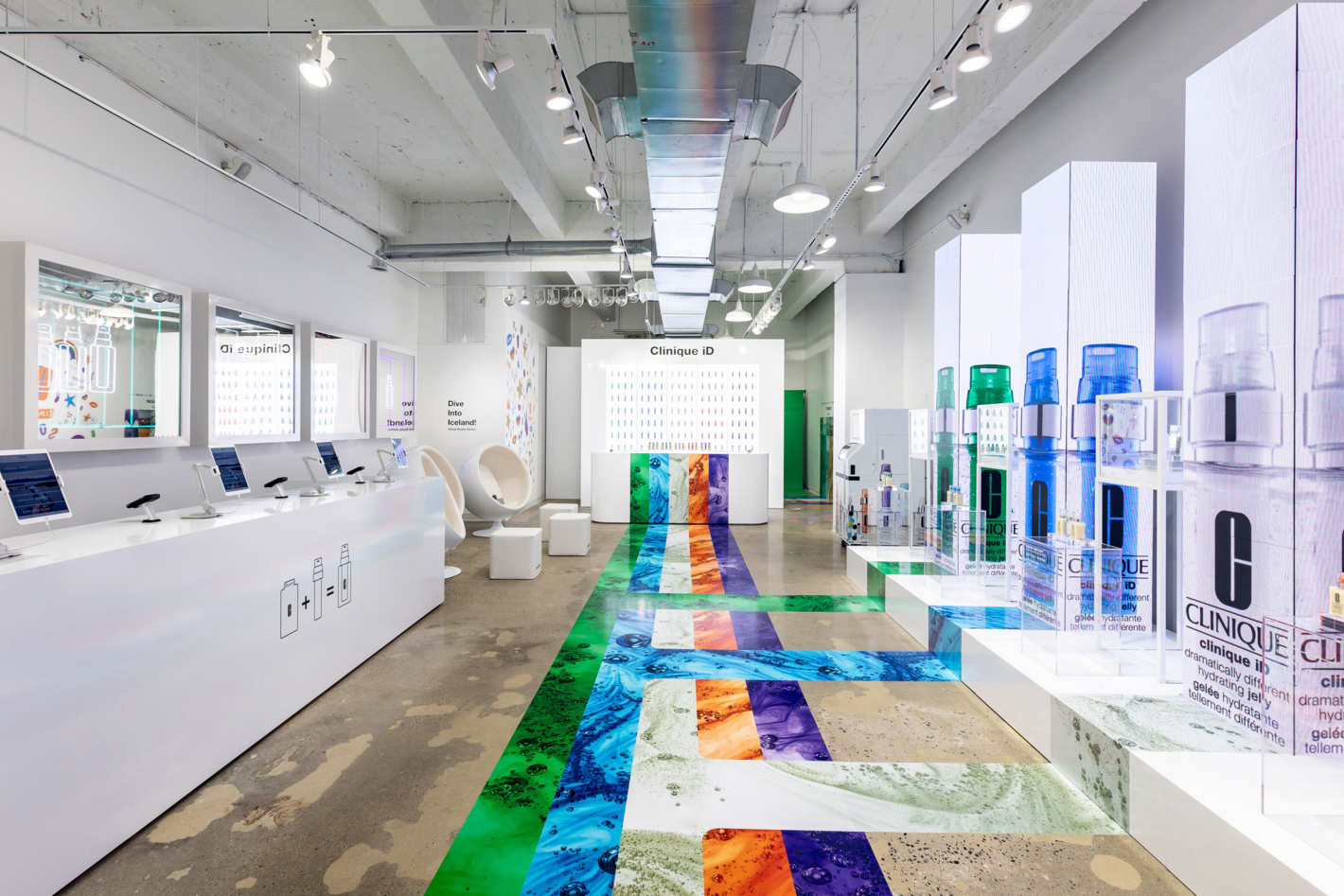 The Clinique iD moisturizer will be the only product available for purchase in-store, but the virtual reality experiences are not to be missed. Visitors have the opportunity to throw on VR goggles to take a trip across the world to Iceland. And no trip or pop-up is complete without a good photo-op, so before you leave, make sure to head to the green-screened photo booth to take a selfie with Morocco, Japan, Spain, Bali, and Iceland as your backdrop. Each country corresponds to the five available Clinique iD cartridges: Fatigue, Lines & Wrinkles, Irritation, Pores, and Uneven Skin Texture, along with the origin of key ingredients that Clinique has infused into every cartridge. Throw on a silk rope in Japan, or a ski suit with Iceland as your backdrop.
The pop-up is taking place in New York's SoHo district during February 8-27th. A traveling version of the activation is running at the same time in other US states.
The pop-up was created by WindowsWear member Arsenal New York.